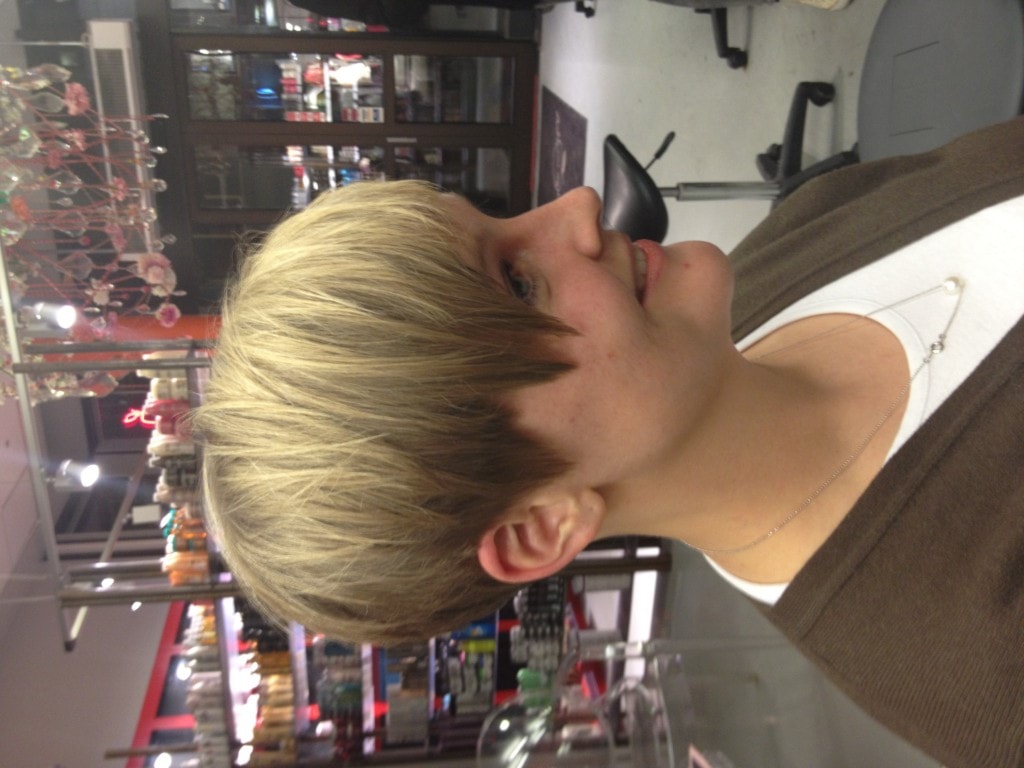 Postet av Berit Torkildsen den 12. Des 2012
Every day I come across people who are scared of cutting their short because they have been scared from a cut they were given from a previous hair stylist. It could have been 20 years ago, but they still don´t trust the idea of someone else doing an ok job of it. Marianne thankfully does not fall into that category, but despite that, she was still nervous, having had ´long´ hair for years. I should have taken a before, but sometimes minor details get lost in the bigger picture. Anyway, here she is! Short and sassy indeed, ready for the festive season! Feeling inspired?




---
1 Kommentar

Kommentarer
<3 nice!!!

15 desember 2012
Logg inn for å skrive en kommentar.